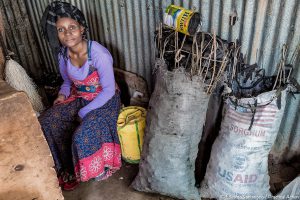 Energy use and access is highly gendered. Women and girls are often primarily responsible for collecting fuel and water for their families, generally have lower access to finance and energy-related services (such as grid electricity) than men, experience greater health consequences associated with indoor pollution from the use of cooking stoves and  are more likely to experience ''time poverty' as a result of spending inordinate amounts of time gathering biomass for basic energy needs, resulting in severe opportunity costs that prevent them from participating in education and other services.

Energy provision has been a relative latecomer to policy debates on humanitarian responses to displaced populations and is often dealt with separately from issues related to the provision of water, health, education and other services. There is increasing recognition among international and national donors (including UNHCR) of the need for technical and financial assistance to bolster national capacity to address environmental challenges in or near refugee-hosting areas and to invest upfront in smart technologies that increase the use of renewable energy and prevent the degradation of the environment.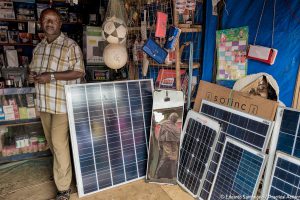 There is growing concern about the extent and ways in which the provision of humanitarian support to refugees and other displaced populations can serve to create and reinforce dependency, reducing people's ability to support themselves and their families and limiting opportunities for integration into local economic, social and political structures. These concerns are amplified in situations where their displacement becomes protracted, in some cases lasting upwards of 20 years.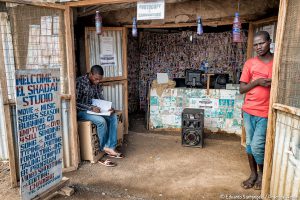 This research aims to answer the research questions:
How do we ensure that energy solutions proposed, procured and installed in refugee and IDP settlements truly meet the needs of their beneficiaries and cater for fulfilling their aspirations?
Furthermore, how do we ensure that such solutions are sustainable, leverage on the local economy of products and skills and are future proof?

IoT technology is an acclaimed enabler for flexible, distributed energy generation, management and consumption as well as a facilitator for new energy services, financing models and sectorial digital business processes. This theme will explore the potential of current and emerging IoT solutions for distributed, off-grid, renewable micro-grid systems management. We will explore designs for energy distribution and payment processes that have community acceptance and buy-in, directly address community needs and leverage local entrepreneurial capacity.

The research will focus on: i) whole IoT/WSN system co-designs that support evidence gathering and decision making in real-time, provide an accurate representation of measured phenomena, are robust and long-lived and ii) machine learning strategies for data mining in distributed sensing and control architectures.
We will examine the full chain of design, implementation, deployment and data consumption in scenarios addressed by the project.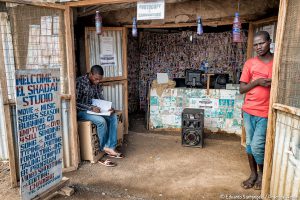 The HELP project brings together academics, researchers, practitioners and services providers from a wide range of disciplinary perspectives including engineering, computer studies, energy policy, geography and political science. This theme, which cuts across all aspects of the project, focuses on the extent an interdisciplinary approach to energy projects can develop synergy between technology and humanity.